We can increase your Office's productivity
Our consultants can help you set up a new Office365 environment, or if you already have a license: we can improve your existing environment. We will help you choose the right package to fit your company's needs. This is done based on an analysis of your current situation and business needs.
How do you manage your data?
Which Office license do you have and need?
What is your situation regarding mail hosting?
...
Afterwards, our consultants will set up a plan to migrate or upgrade your current environment to Office365. We'll also teach you and the other users how to use it.
Store and back up your data in Azure
Manage your Microsoft licensing
How to share documents and collaborate through Office365 apps, resulting in a higher productivity and efficiency
Keep security and GDPR in mind
...
If you are new to Office365, and are looking for a solution tailored to your challenges, we can help. Together we will set up a plan to fit your needs, and roll out the platform so you can get started. This includes ownership, implementation, positioning, user acceptance and more. Sounds like Chinese? No problem, that is what we are for. Give us a call, and we will explain!
If you are already using Office365, we will help you get the most out of it. We'll create a new SharePoint Online site, manage your application security or fulfill any other need your company might have. We are here to answer all of your questions.
Why Office365?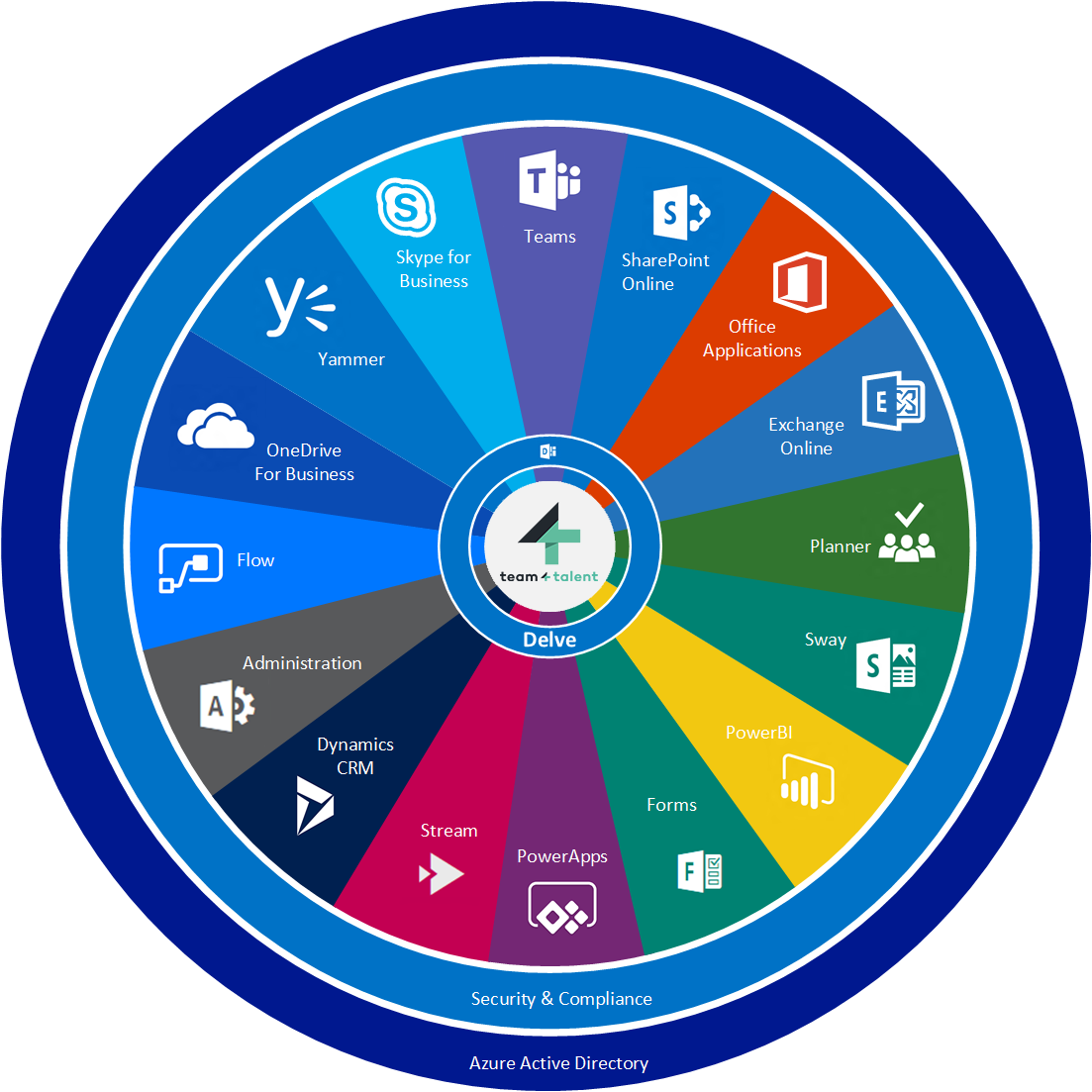 Office365 is Microsoft's solution to a higher efficiency and better productivity. It is made to help your employees create, communicate, collaborate, and get great work done. It comes in different packages to fulfill your wishes, no matter what type of company you work at. And we can help you find the right fit. Each application can be accessed online, as well as downloaded onto your desktop for maximum convenience. And that is not all, Office 365 also comes with:
Security
Office365 has been designed with security in mind

Office Web Apps
Access your apps anywhere and anytime

Teamwork/sharing Easy
to communicate, share documents, and chat with each other

Up-To-Date
Always use the most recent version

Reliability
99.9% uptime

1TB Storage
Up to 1TB storage for each user